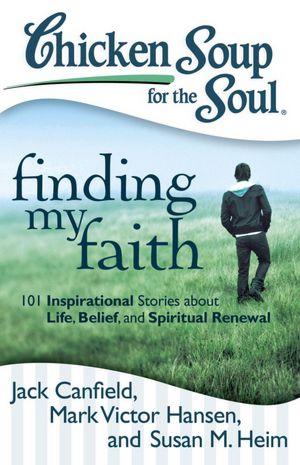 Looks like
Nancy Julien Kopp
has done it again – been successful at submitting an essay to
Chicken Soup
. Her story,
The Body Beautiful
, is one of the 101 stories in
Chicken Soup's finding my faith
, the newest book in the series.
Kopp is one of the most generous writers I know, sharing her tips and encouragement for her colleagues with her blog, www.writergrannysworld.blogspot.com . I've lost count of the number of stories Kopp has in the Chicken Soup series, but if you heed her writing advice, you're certain to improve your chances of being published in the Chicken Soup books, or elsewhere for that matter. You'll find the link to her blog in the right-hand sidebar under Writers About Writing.