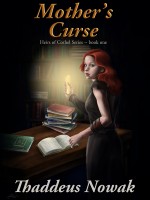 Author
Thaddeus Nowak
began his
Heirs of Cothel
series with
Mother's Curse
in which "Tradition holds that a mother who commits a mortal sin against the gods will be cursed with a daughter born a witch. Stephenie, the youngest princess of Cothel is just such a curse."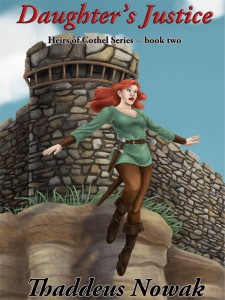 The series continues with the daughter, in Daughter's Justice. "Revealed to the world to be a witch, will the fact that she routed the invading Senzar armies save her from the wrath of a god fearing populace?"
Both books are now available at The Book Barn, 410 Delaware, Leavenworth, and other places; check Nowak's website at http://thadeusnowak.com.