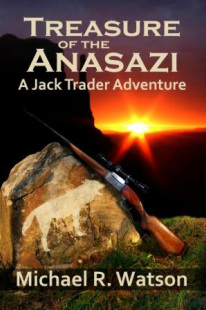 From the Derby Library: "
Michael Watson
, area resident, has just released his newest adventure novel,
Treasure of the Anasazi
. It is his second in the
Jack Trader
adventure series. The story takes place in the Durango/Mesa Verde area of southwest Colorado. Jack must stop treasure hunters before they discover and destroy the last Anasazi village deep within Mesa Verde. If he fails, the Coyote People will take matters into their own hands."
Watson's first book is The Nestorian Alliance. More about Watson at http://www.adventurewithmike.com Watson will be at www.derbylibrary.com the Derby Library, 1600 E. Walnut Grove, at 2 pm on Saturday, April 6.